News & Events
Articles
Branch Network Expansion
NRBSL is set to open at the most four (4) new branches up to the last quarter of 2018. Once completed, this will bring to twenty (20) the Bank's system of branches, just four (4) units short of the targeted 24-branch network under the five year (5) expansion thrust set forth in 2015. With two and half years remaining, NRBSL is well within its projected timeline for expansion.
Dingalan Branch located at Gomez St. Poblacion Dingalan, Aurora
---
NRBSL Bags Gawad CFI Awards for 2 Years in a Row
For 2 consecutive years 2016-2017, NRBSL became the recipient of the coveted 1st prize award of the Gawad CFI by the Land Bank of the Philippines.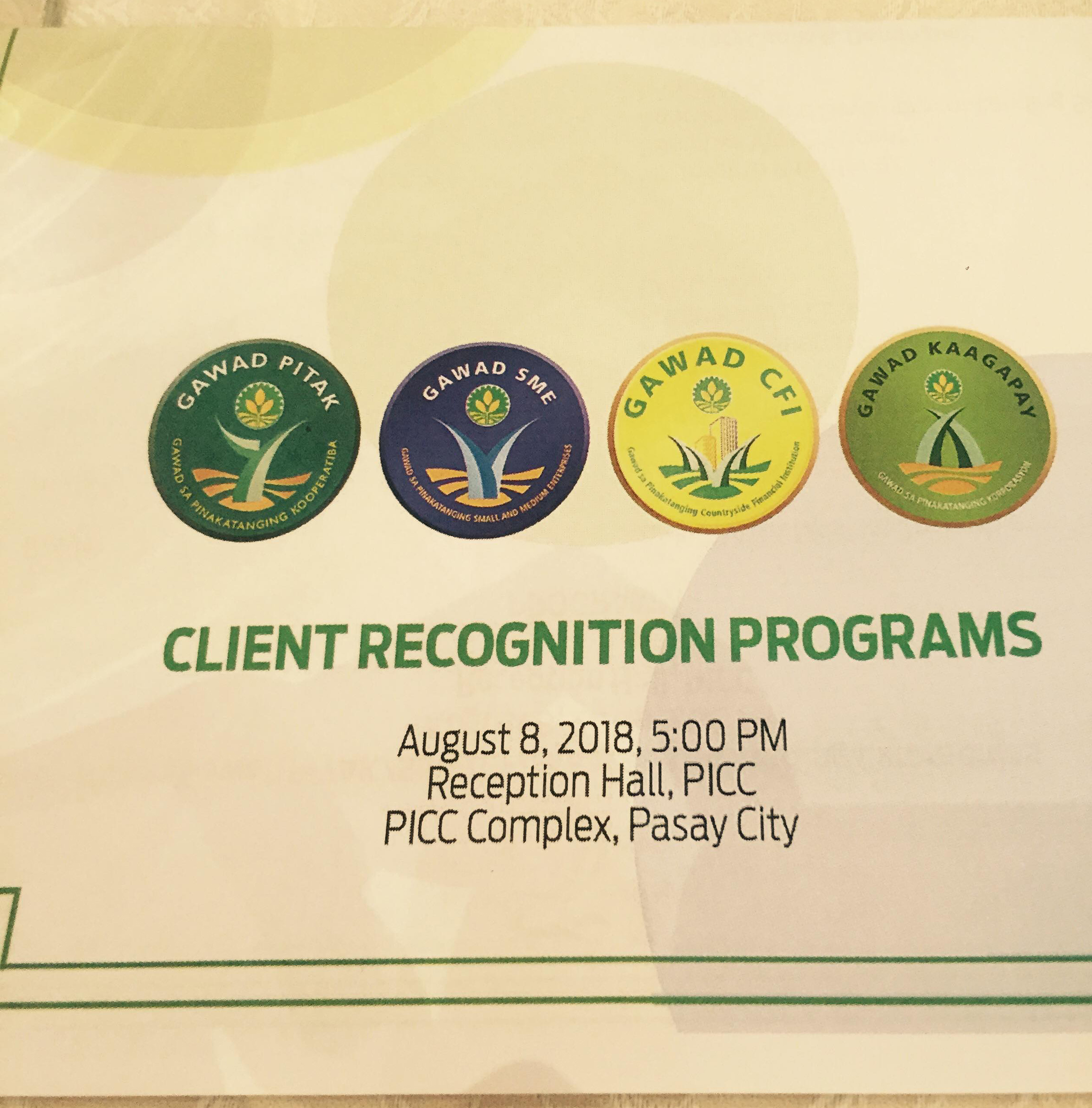 LBP Client Recognition Programs Official Event Background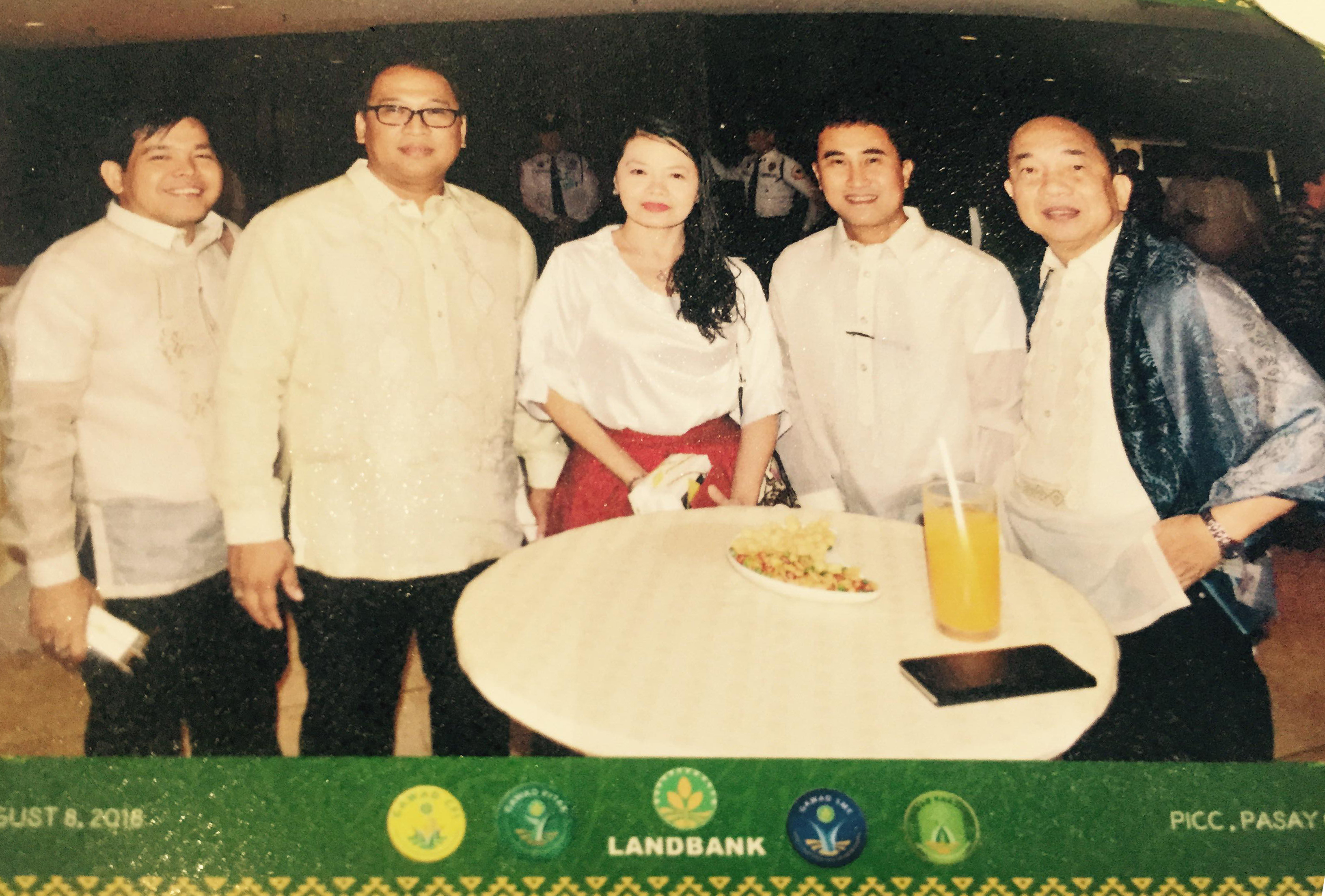 NRBSL Chairperson Andres G. Panganiban together with NRBSL Officers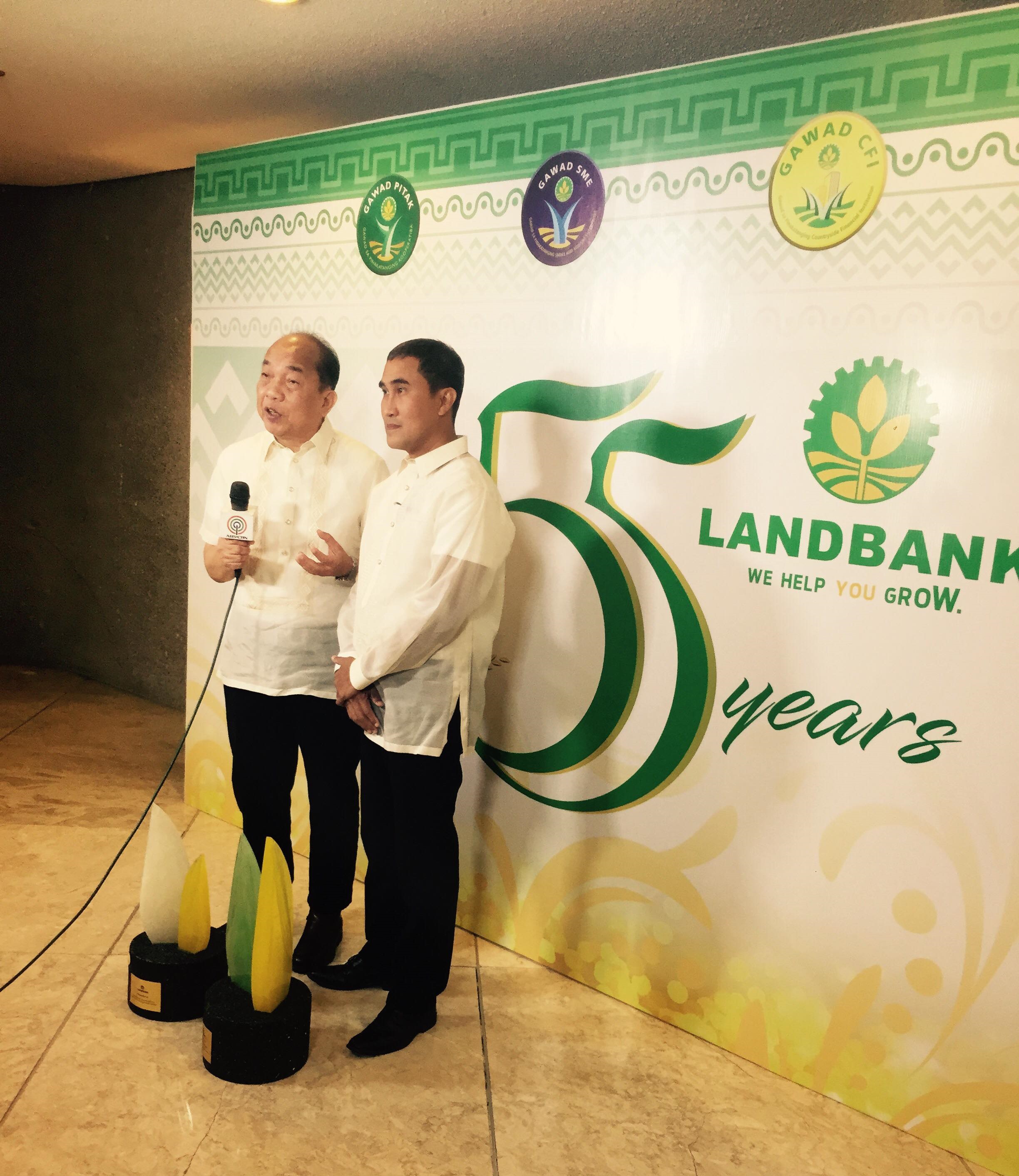 NRBSL Chairperson Andres G. Panganiban &
President Abundio D. Quililan, Jr. during an
interview with ABS-CBN Program Swak na Swak
---
NRBSL Partners with LBP and DBP in the Deployment of Automated Teller Machines (ATM)
   In partnership with the 2 leading government financial institutions, Development Bank of the Philippines (DBP) and Land Bank of the Philippines (LBP), NRBSL branches will have ATM station to service with its clientele.
---
Local Economy Development Framework Focused on Dingalan
   The pervasiveness of poverty is caused by a variety of factors hence it necessitates multi-faceted interventions if one were to transform the poor from subsistence living to one of sustainable income generation. Standing alone, NRBSL knew that its role is limited to financial service delivery. However, development initiative requires various interventions starting from welfare provision and social preparations to higher level and sustainable development initiatives that include capability building and other support services towards increasing productivity and diversified value-adding economic activities.

   NRBSL is a proponent of this local economy development framework and it has chosen Dingalan, Aurora where the town's leadership provides a sympathetic local government. The Bank joins a consortium of like-minded agencies united in understanding of the development objectives for the area. The consortium members have agreed on the local economy development framework of Dingalan around its marine resources both for livelihood and tourism purposes. The role of the consortium with its members' respective fields of expertise is to help build the local economy by bringing services to these sectors to enhance productivity and growth.
---
Digital Transformation and Data Security Infrastructure
NRBSL has migrated to an enhanced Integrated Core Banking System Express-O. The migration to this new core banking software developed by MB Philippines in partnership with the University of the Philippines System Information Technology Foundation (UPSITF), has started to revolutionize NRBSL's overall banking operations. While working on the software's full functionality, the Bank begins to experience the enhanced features of the Express-O with the advantages of an on-line, centralized and fully integrated core banking system. This new CBS will facilitate monitoring of a wider branch network, easier report generation and other conveniences of automated technology.

   The issue on data security is being taken seriously by NRBSL in the light of cyber attack incidences in the banking industry. The transfer of the Bank's data and system servers in a more secured, off-site location under PLDT's Vitro Co-location facility has been undertaken as part of the enhancements in IT risk management.

   Given the continuing system development activities on Express-O, strict monitoring of day-to-day system usage, end-of-day closing of transactions and month-end data processing is being observed to minimize if not avoid system downtime situations. A composite team from IT/MIS, Accounting and Internal Audit Units including representatives from the service provider has been organized as part of contingency measures particularly during critical points in the use of the ICBS.
---
Organizational Development
In preparation for its growth perspective, the Bank has beefed up its management pool and re-organized its ranks to prepare the organization in meeting the required quality standards of personnel for expanded banking operations and to help ensure management succession.

   In July 2017, NRBSL launched a Management Training Program, the first ever in the 23-year history of our Bank. Not more than 18 individuals out of 30 or so original enrollees survived the rigors of schooling with a total of 552 training hours. NRBSL's MTP course syllabus ranks among the bests there is as it comes with a comprehensive scope of the entire banking operations and arranged in a schedule according to a logical sequence. This approach was adopted so that trainees shall experience a simulated walk-through of branch operations from the setting-up of a branch office, processing of loans and servicing of deposits; use of core-banking system, legal and asset management; internal controls and compliance functions.

   With our MTP graduates, NRBSL has a pool of personnel with deeper and broader understanding of banking and business operations necessary to sustain the Bank's growth perspective.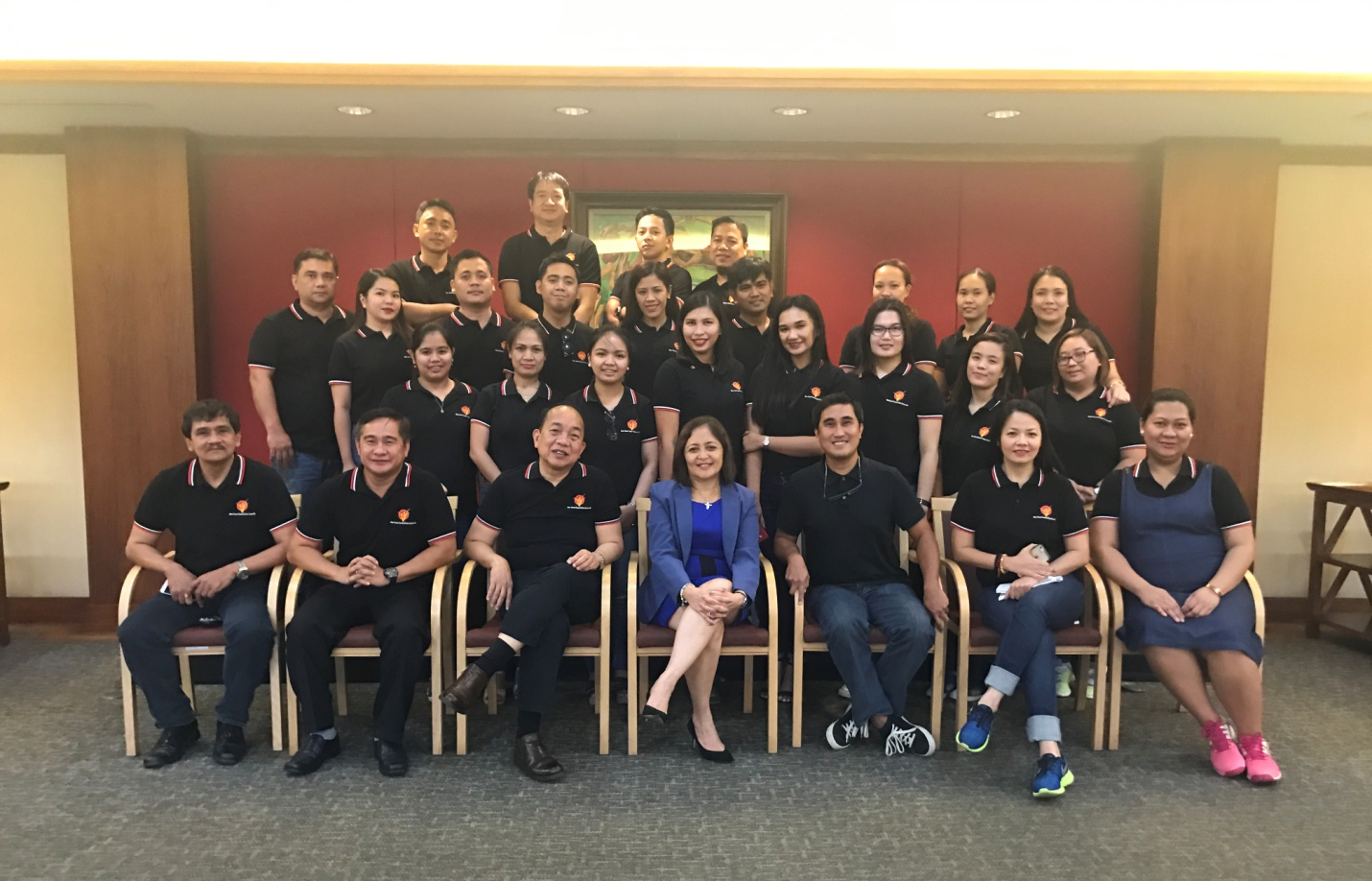 NRBSL MTP Participants w/ Chairperson Andres G. Panganiban & Members of Management
Team in a photo opportunity during an audience w/ BSP Dep. Gov. Chuchi Fonacier.
---
Pursuit of Pro-Mission Mission
Out of the total P168M net increase in loans in 2017, about P125M are lent to small farmers and graduating MF clients. This level of performance proves that the Bank is committed in servicing these sectors in line with its advocacy as a development finance institution.

NRBSL has always been true to its mission as a financial institution that sees agricultural sector as its long-standing market niche in the accomplishment of its social objectives. In 2017, the Bank's intention to grow and excel at a higher level of rural banking is highlighted by its service to an even larger number of small farmers and small entrepreneurs thus positively assisting local and marginalized rural communities. The financial services of the Bank have remained accessible, affordable and reliable to these sectors despite the inherent risks in unsecured agricultural portfolio. Out of 7,809 active loan accounts, 7,055 are uncollateralized loans lent to landless farmers, entrepreneurs or fixed-income earners.
New Rural Bank of San Leonardo (N.E.), Inc
Unsecured Loan Portfolio
Year

Microfinance

AGFP

No. of Accounts

Outstanding Balance

No. of Accounts

Outstanding Balance

 2017
1,102
25,342,392.39
4,443
271,976,069.61
 2016
954
18,175,519.95
1,712
94,995,085.17
 Increase (Decrease)
148
7,166,872.44
2,731
176,980,984.44
 Percentage Inc (Dec)
16%
39%
160%
186%
As of 31 December 2017

Loan Type

No. of Accounts

Outstanding Balance

Percentage as to Total Unsecured Loan Portfolio

No. of Accounts

Outstanding Balance

 Agrarian
4,830
284,048,327.12
68.46%
81.37%
 Agricultural
49
2,656,231.45
0.69%
0.76%
 Housing Purposes
10
1,266,721.33
0.14%
0.36%
 Other Purposes
688
11,815,597.63
9.75%
3.38%
 Personal Use Purposes
291
15,567,782.18
4.12%
4.46%
 Microfinance
1,102
25,342,392.39
15.62%
7.26%
 SME
85
8,369,206.34
1.20%
2.40%
 Total
7,055
349,066,258.44
100.00%
100.00%
 Total Loan Portfolio
7,809
821,891,458.87
 Percentage of Unsecured Loans
 to Total Loan Portfolio
90.34%
42.47%
---
NRBSL improves its industry standing
NRBSL's ranking has improved in all aspect of financial performance from the previous quarter-end report and now officially among the country's top 25 RBs in terms of total resources. In the course of just five quarters, NRBSL has moved-up from 36th to 24th place in the competitive field.
NRBSL Ranking in Rural and Cooperative Banks
Description

As of 31 March 2018

As of 31 December 2017

As of 31 December 2016

Rank

Amount

Rank

Amount

Rank

Amount

As to Total Assets
24
1,352,643,678.59
26
1,314,639,203.99
36
1,037,142,336.04
As to Total Loans & Receivables, net
25
769,448,958.79
28
771,335,740.08
32
621,561,039.90
As to Total Deposit Liabilities
38
611,756,429.65
43
575,682,057.21
53
508,033,460.52
As to Total Stockholder's Equity
40
197,445,406.02
43
190,110,684.57
45
174,896,108.52
---
NRBSL Renews Certificate of Accreditation
   The BSP recently issued their official letter of approval for the renewal of the Certificate of Accreditation in favor of NRBSL as a Rural Financial Institution (RFI) under RA 10000 or Agri-Agra Law. The grant of renewal is an indication that NRBSL's service to the agriculture industry is not fleeting. The Bank's preference in favor of farmers is historically proven. More so, the focus of NRBSL's lending program are not the large scale agricultural producers but the small and often assetless farmers who do not have access to affordable credit.
   With this renewal, NRBSL is authorized to retain and accept more deposits from other banks as alternative compliance to said regulation. This certification has become special as there are only eight remaining financial institutions the BSP granted accreditation in its latest announcement. NRBSL takes pride in being one of the few. It only shows that NRBSL fulfills its mandate in strictest sense as defined under Republic Act 7353.
---