Welcome to NRBSL's Website
New President Elected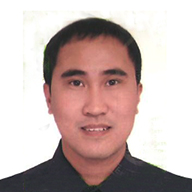 After 18 solid years with NRBSL, Abundio Quililan Jr. was elected by the Board of Directors as President of the Bank to succeed Andres G. Panganiban effective April 4, 2011.

Panganiban retired as President but was also elected Chairman of the Board. Earlier, Quililan was appointed Chief Executive Officer of the Bank.

Quililan's election was a recognition not only of his unqualified loyalty but also of his embodiment of what the Bank stands for: pro-poor, pro-local economy development, microfinance trailblazer, community and national leadership, excellence, professionalism, integrity, commitment and honesty.
A rural development banker with a global perspective, Quililan's expertise was honed by courses, trainings and conferences on microfinance and corporate social responsibility that he attended in countries such as the United States, Canada, Germany, Japan, England, Greece and Vietnam from 1999 to 2010.
Most intensive were the Microbanking Summer Course in Kronberg, Germany and the Microfinance Course on Financial Projections in Washington D.C.
In 1993, Quililan, then fresh out of UP Diliman with a degree in Political Science, joined NRBSL even before it got its license to operate as a rural bank in 1994. Inquisitive and daring, he started as a researcher then went on to become credit investigator, appraiser, and credit analyst.
He pushed his limits and excelled every step of the way as relationship manager, manager, assistant vice president, chief executive officer, executive vice president, and now president.
Board Chairman Panganiban expressed his elation, full support and confidence with Quililan at the helm.
Interview with Jun Quililan
How do you feel being elected as president of the Bank?
To quote Spiderman: "With great power comes greater responsibilities." I have yet to internalize everything, though. But really, I don't mind the work. The challenge is always up there, and I devote the same full attention in my work as in others.
Did you ever hope or dream of becoming Bank president one day?
I am no big dreamer. I live each day as it comes. I take this task not as a source of pride or arrogance but with a purpose. There is a reason for everything and, maybe, this is why the role fell on my lap. [more...]
---
What's New
Solidarity with Japan

The NRBSL through then President now Chairman of the Board Andres G. Panganiban expressed its profound shock and deep sympathies to the people of Japan after the country was struck by an 8.9 magnitude earthquake followed by a 33-foot tsunami and a nuclear crisis in March. [more...]
---
Plan Ahoy!

NRBSL marked the Year of the Rabbit by casting away fears and spreading positive energies.

Such was the spirit that carried the Bank's strategic planning conference to post higher targets in deposits, loans, and income for 2011. [more...]
---
Training Center Named After Crusading Bishop

NRBSL chose to honor Bishop Julio Xavier Labayen, a religious yet staunch advocate of local economies, by naming its newly established training center after him. [more...]
---
Plus Four Branches

Two new branches in Baliuag, Bulacan and Peñaranda, Nueva Ecija were inaugurated on the occasion of NRBSL's 16th year anniversary in June 2010. [more...]
YES BRO!

The entrepreneur's worry is finally put to rest in an upcoming bank product called YES BRO, an acronym for Young Entrepreneurs Success in Business, Rewards and Opportunites. [more...]
---
Meat is Business

Eighteen female and one male aspiring entrepreneurs took five days off in February to attend NRBSL's meat processing seminar at the Bishop Labayen Training Center, Bgy Tambo, San Leonardo, Nueva Ecija. [more...]
---
Foreign Currency Deposits

As one of the first rural banks authorized by the Bangko Sentral ng Pilpinas, NRBSL has started accepting dollar and yen deposits from the public in 2009. [more...]
---
Program for OFWs

More than half of NRBSL's borrowers and about 40 percent of its depositors come from overseas Filipinos and their families. This was stressed by Bank Vice President Abundio Quililan Jr. in a paper presented to the second workshop of TRANSCODE (Transnational Synergy for Cooperation and Development) in Soesterberg, the Netherlands on October 24-29, 2010. [more...]
---